Bohlens Property Service S.L.U. - Real Estate in Mallorca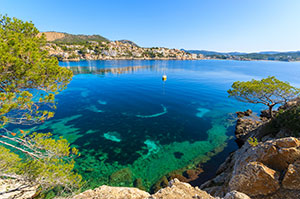 You are looking for a property in Majorca or would like to sell your property on the Balearic Island in the Mediterranean? We are Bohlens Property Service and the right choice when it comes to the purchase or sale of real estate. We have been active in Mallorca for more than 20 years and are there to help you with words and deeds. Our team of professional real estate agents is working for you in two locations: In Paguera and Puerto de Andratx. You will always be welcome and we are eager to answer your requests and questions. In addition, we can also offer our clients attractive properties from Andratx and Camp de Mar via Paguera and Costa de la Calma to Santa Ponsa. The southwest of Mallorca has much to offer and offers something for everyone's taste. Whether sea or mountains, golf courses, restaurants or shopping - here you will find an almost unlimited range of leisure and lifestyle.
We make your claim our mission! Because: If you decide to buy a property in Mallorca, it is usually always a significant investment. With the money you spend on a property, you also give us your trust! To enjoy this trust is a great compliment for us and our drive to confirm our quality over and over again. Benefit from our extensive knowledge of the Mallorcan real estate market and from our network of selected and reliable partners!
We are the experts in the real estate industry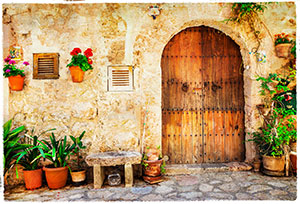 Whether it is a holiday home or a home for everyday use; whether by the sea or in the interior, whether apartment, villa or finca - with us you will find a colorful mix of different real estates.
We are an owner-managed and customer-oriented company and offer a comprehensive range of services around your real estate. It is not that we are very well positioned only in terms of language, but we also score points through our unique relationships with our customers. With us, you will be advised professionally in five different languages: Our employees always strive hard to find the right offer for you and are available to you with a broad expertise in German and English as well as Spanish, French and Catalan.
At the top of our team is Susanne Schüßler. She is officially certified business economist and a real estate broker with all her heart and soul and attaches great importance to the competent and thorough advice of her customers – let it be buyers or sellers.
From a challenge for us, turns out a good investment for you!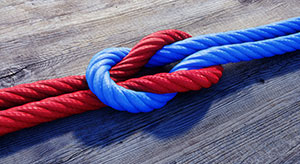 Our competence, experience and passion for real estate are your advantage! A professional real estate marketing is our specialty! We respond to your wishes and are your reliable partner with a high level of expertise. At Bohlens Immobilien we attach great importance to a good and trusting relationship with you as a customer. Our focus is on good listening and asking: what do our customers want, what do you imagine and what can we do for you so that you feel completely safe with us? Furthermore, our attention is on a competent and detailed advice on the expiration of a possible purchase or sale. Our team supports both parties right from the start and shows you what additional costs, taxes and follow-up costs you expect, so that no surprises arise in retrospect.
With us you can adjust to a permanent contact who will assist you during the entire process. We are particularly proud that all our employees have been with us for many years and that we are such a constant partner in the real estate business. Our brokers inform you comprehensively and in detail, are well-acquainted with all processes and thus create a solid basis for a trusting relationship with you - our customers - which usually lasts for many years.
Always there for you - Bohlens Property Service S.L.U.
A safe advice is the best basis for a successful purchase and sale. With us you will find this security! You are looking for a broker in the southwest of Majorca and are interested in our services and offers? Then feel free to contact us - our team is looking forward to you!
Wir machen Ihren Anspruch zu unserer Aufgabe!
Wenn Sie sich für den Erwerb einer Immobilie auf Mallorca entscheiden, geht es in aller Regel immer um eine erhebliche Investition! Mit dem Geld, das Sie für eine Immobilie ausgeben, schenken Sie uns zugleich Ihr Vertrauen! Dieses Vertrauen zu genießen, ist ein großes Kompliment für uns und unser Antrieb, es immer wieder aufs Neue zu bestätigen.
Mein Team und ich stehen unseren Kunden seit mehr als 20 Jahren erfolgreich mit Rat und Tat zur Seite. Profitieren auch Sie von unseren umfangreichen Kenntnissen des mallorquinischen Immobilienmarktes und von unserem Netzwerk ausgesuchter und zuverlässiger Partner. Gerne vermitteln wir Ihnen Experten zu allen Fragen rund um Ihre Immobilie.
Unsere Kompetenz, Erfahrung und Leidenschaft für Immobilien sind Ihr Vorteil!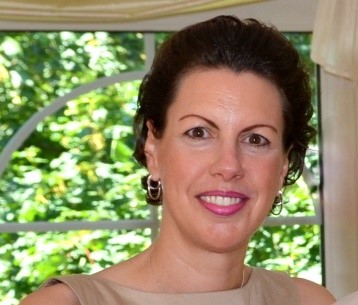 Aus einer Herausforderung für uns,
wird eine gute Investition für Sie!
Ihre Susanne Schüßler & Team