We will find your new property in Mallorca for you
Are you looking for your personal dream property in the sunny southwest of Majorca? Then you have come to the right place! For over 20 years, we have been the experts for the placement of land and high-quality real estate in prime locations like Paguera, Santa Ponsa, Cala Fornells, Puerto Andratx and the surrounding area.
Dream real estate in the sunny southwest of Majorca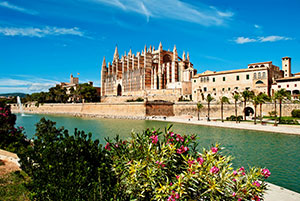 The region extending from Puerto de Andratx, Andratx, Camp de Mar, Paguera and Cala Fornells to Costa de la Calma and Santa Ponsa is one of the most beautiful areas of the largest Balearic island of Mallorca.
Here, between the southernmost foothills of the Sierra de Tramontana and the Mediterranean Sea, there are picturesque villages and bays such as Cala Fornells - the original home of Bohlens Immobilien!
For more than 20 years we have been firmly rooted in Paguera and Cala Fornells. The terraced residential complex built by Pedro Otzoup at the beginning of the 1970s is still incomparable to this day and continues to enthuse a large number of interested people with new ones. If you want to buy one of the coveted houses or an apartment, we are the right person to make this dream come true!
But not only the beautiful Cala Fornells, but also the surrounding smaller villages and picturesque villages make the southwest of Majorca one of the most popular regions of the Balearic Island. If you once stroll along one of the enchanting, picturesque paths in the villages, you will never want to settle anywhere else!
At the same time, for example, from Paguera you are no more than 25 kilometers away from the capital Palma. By car you reach the Balearic metropolis in no time. Palma is known for its beautiful harbor, cathedral and other cultural treasures, as well as for the many restaurants, boutiques and vibrant nightlife.
If you acquire a beautiful house, a luxurious villa, an attractive apartment, a rustic and charming finca or one of the coveted properties in the beautiful southwest of Mallorca, then combine the best of the two worlds that characterize Mallorca: a wonderful landscape and an unmistakable culture.
Benefit from our experience and our service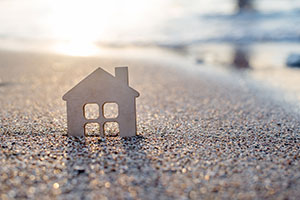 Buying one of the coveted properties in this preferred region of Mallorca is usually a significant investment! That is why we consider it a great compliment that we have enjoyed your trust for over 20 years.
This is the motivation for our team to constantly reaffirm our reputation as real estate experts in the southwest of Majorca. We look after every customer as if he were the only one. In addition, also after the acquisition of your dream home we are at your disposal for all possible questions and requests! We support you in the fight through the authorities' jungle of Majorca, provide you if necessary with a capable tax adviser. In questions of property management we are available to you after the purchase of your dream home.
If you want to rebuild or refurbish your home, we can advise you in terms of planning and organization and provide on request competent and reliable craftsmen. Our company group includes Balear Haustechnik S.L.U. Under the management of Thorsten Schüßler, he adapts to all your building services. Mr. Schüßler is an official distributor of Stiebel Eltron Germany as well as a proven expert in renewable energies (www.balear-haustechnik.com).